You must add your IBAN to your Click&Boat account.
In order to do that:
Go to "Profile",
Click on "Bank details" and,
Enter your information in order to receive payments for your bookings.
Fill in your IBAN and BIC code and click on "Save".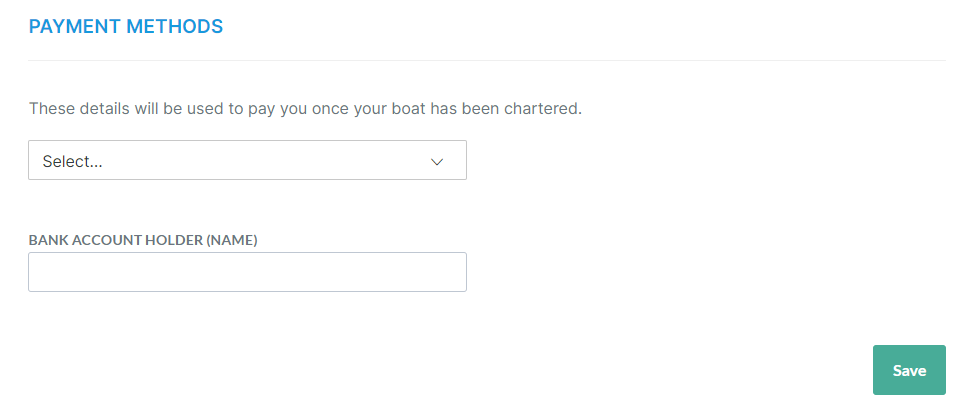 For security reasons, you will receive a verification code by SMS, and you will be asked to validate your IBAN.
If your bank account is international (outside the SEPA zone) and therefore does not have an IBAN, please send us your bank details directly via the contact form.
We will need the following information to make a transfer to your account:
Name of the account holder;
Account number;
Name and identification number of your bank;
Address of your bank;
We remind you that it is important to check your bank details regularly so that they are always updated and you can receive your payments.