You can choose on which days you want your charters to depart and return. For example, if you are only available on weekends, it is possible to choose departures only on Saturdays and Sundays.
To do this, from your account, click on "Listings", then "Edit", then go to the "Price" section of your listing.
In the "Reservation settings" drop-down menu, you can choose the departure day and configure the minimum rental duration.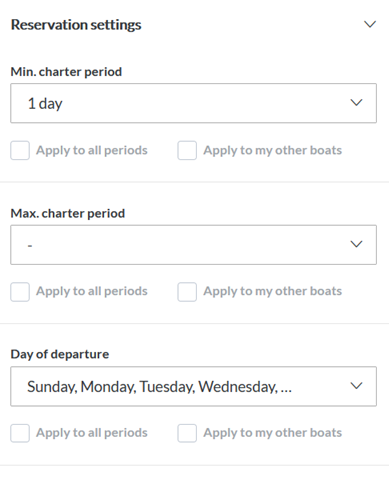 For example, if you choose Saturday as the departure day and a minimum rental duration of 7 days, you will have to automatically configure the return to Saturday.
If you have several price periods, don't forget to check the box "Apply to all periods".
In case you have a specific request from a tenant, you can send them a personalised offer at any time via "Messages" and choose your departure and return day, without changing your settings.