It is possible to rent your boat for half a day, except for sailing boats (sailboats and catamarans).
To do so:
log into your account
click on "Listings" > "Edit" (on the boat you wish to update) "Price" > "Price and options" and "Reservation Settings", where you can select the minimum rental period for your boat.
If you have several price periods, you can check the box "Apply to all periods" or "Apply to my other boats" if you have several boats.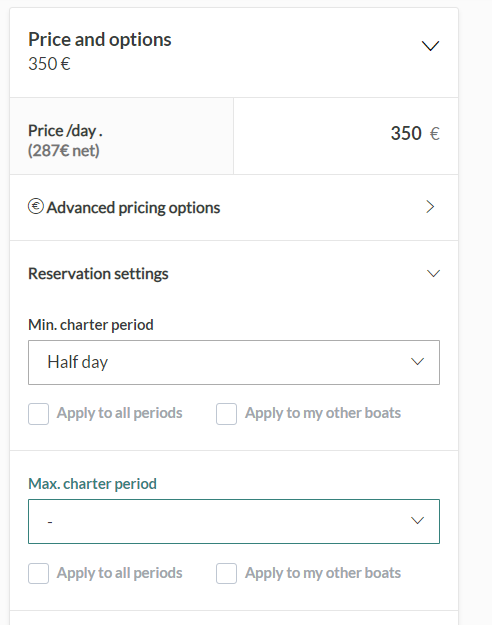 *Please note that your calendar will still be blocked for the entire day when you rent it out for half a day.